Nurburgring record-breaker, Lamborghini's Huracán Performante Makes its North American Debut in New York City
With a record breaking time for a production car of 6 minutes 52.01 seconds Lamborghini's aerodynamic land-diety, the Performante, becomes the fastest car to lap the Nürburgring Nordschleife's 13 mile of heck. Although challenged by a variety of whiney German babies and others claiming unfair tire usage,  the hyper-tweaked Huracan's record has been acknowledged as legit. Insert das wah here.
To celebrate the car's success, and as part of the 2017 New York International Auto Show, Lamborghini held an exclusive event in lower Manhattan this past month. Although I mixed up my dates, I did get to see the Canoe Studios space the day prior to the superfast's North American premiere.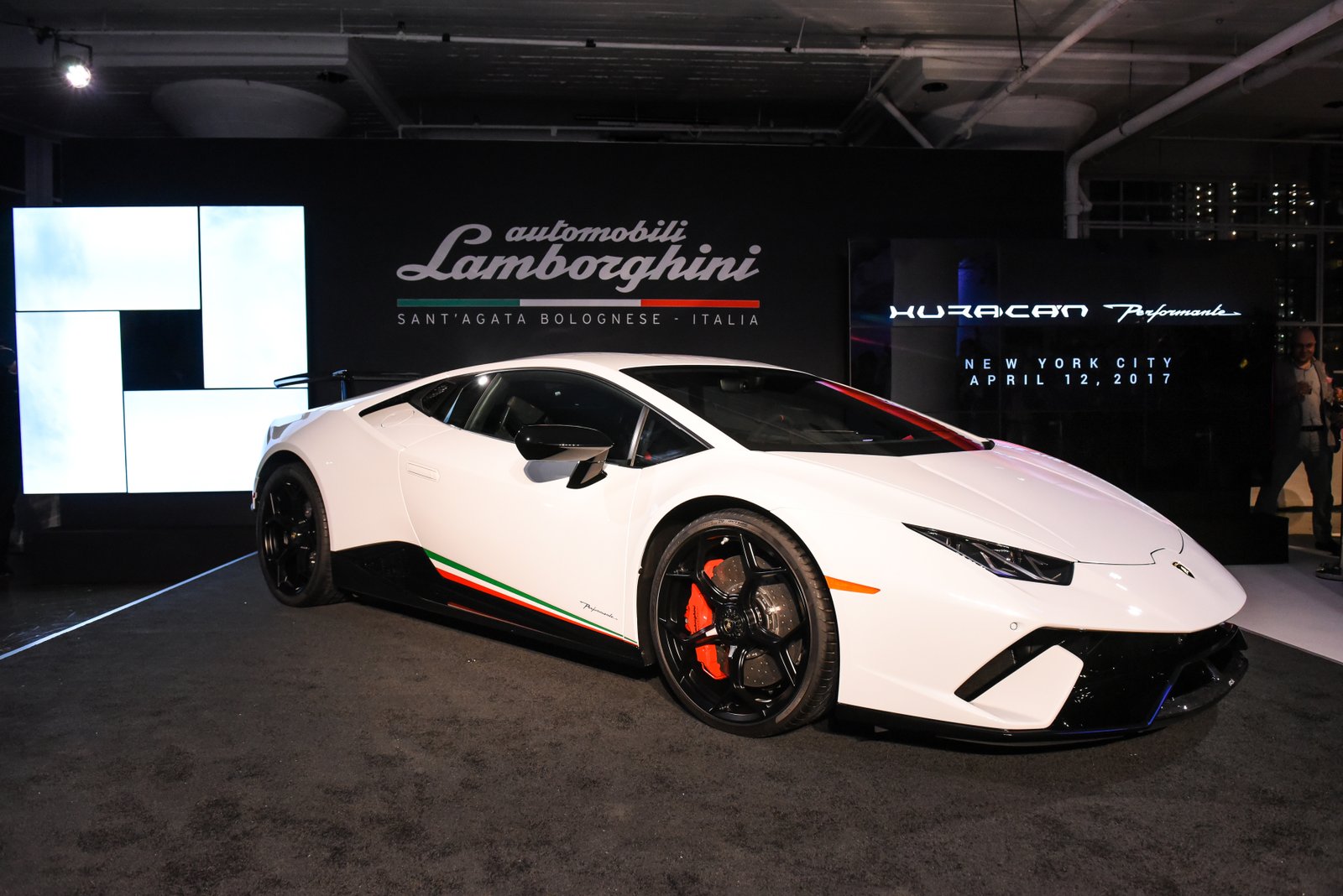 At 88 lb lighter than its production sibling and pushing out an 28 extra hp to 630, the Performante's Green Ring busting spectacular was accomplished not by a few extra ponies or carbon fiberous bits, but by right clever active aero-trickery. According to Federico Foschini, Commercial Director, Automobili Lamborghini S.p.A "Tonight, in the heart of New York City to bring a taste of Italy and unveil our latest automotive creation," stated Foschini. "The Performante is a proud achievement of new aerodynamics; a vehicle is literally 'sculpted by the wind.'"
In the year of someone's lord, 2014, I were a very fortunate Canadian lad to be able to drive a Huracan about Sant'Agate and Modena. Super wicked awesome stunning photos and my impressions of the car are to being found here.
To read full details about the Huracan Performante's aero trickery and photos, visit the kids over at NewAtlas.
Source: Lamborghini SPA