Historic Waterton Lakes National Park gets a new Visitor Centre
Photos. Angus MacKenzie Photography
Located in Southern Alberta where the prairies meet the Rocky Mountains, Waterton Lakes stands as one of the most majestic & historic of the countries National Parks. Running 11 km (6.9 mi) south into Montana, Waterton Lake holds the record for deepest lake in the Rockies & Alberta at 487 ft. Other trivia includes induction as a World Heritage Site in 1995 and recognition as the second Canadian Biosphere Reserve in 1979.
In addition to the Park's extensive historical footprint, Waterton also plays out as a brilliant ecological & geographical destination. So to properly educate & inform the park's 500,000 annual visitors a new Visitor Interpretive Centre was designed.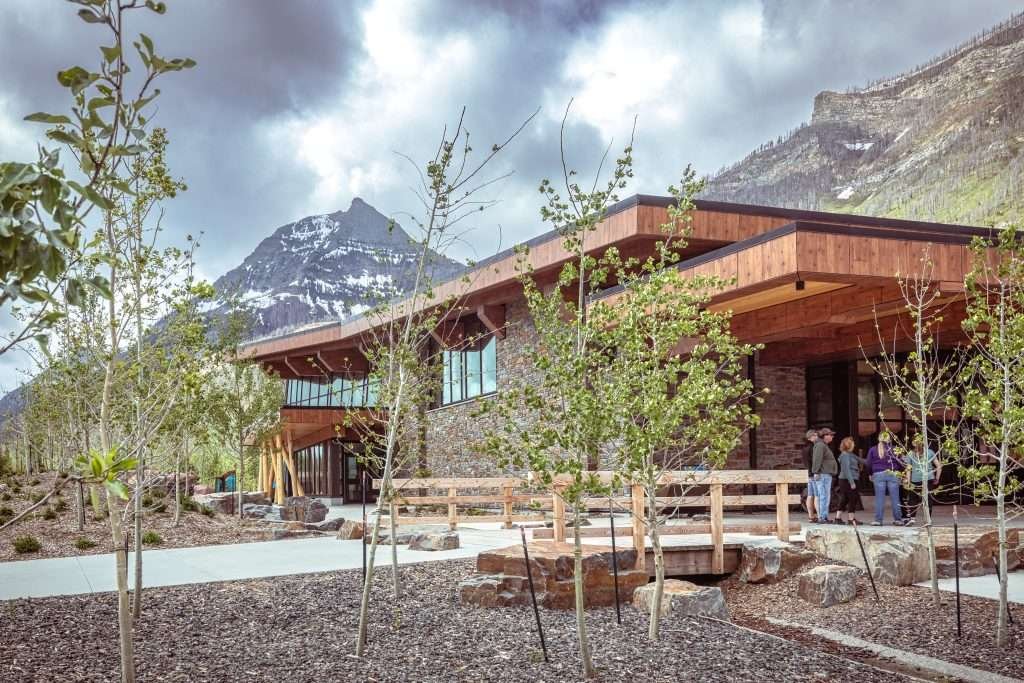 Designed by FWBA Architects the new interpretive centre was designed to live harmoniously within the context of the town and surrounding areas. Built of large timber forms and matching Vimy Ridge's eastern profile, the low-slung building incorporates outdoor interpretive elements on the south side and a sheltered outdoor amphitheater on the east. Inside the Interpretive Hall, visitors are greeted with a variety of interactive elements showcasing the area's indigenous history, geographical trivia & region's diverse array of flora & fauna.
A full photographic treatment capturing the Centre's key architectural details is available below.
To learn more about Waterton Lakes National Park & the Visitor Centre visit MyWaterton or Parks Canada.