Architect Andrew Berman re-conceives a 108 year old Staten Island library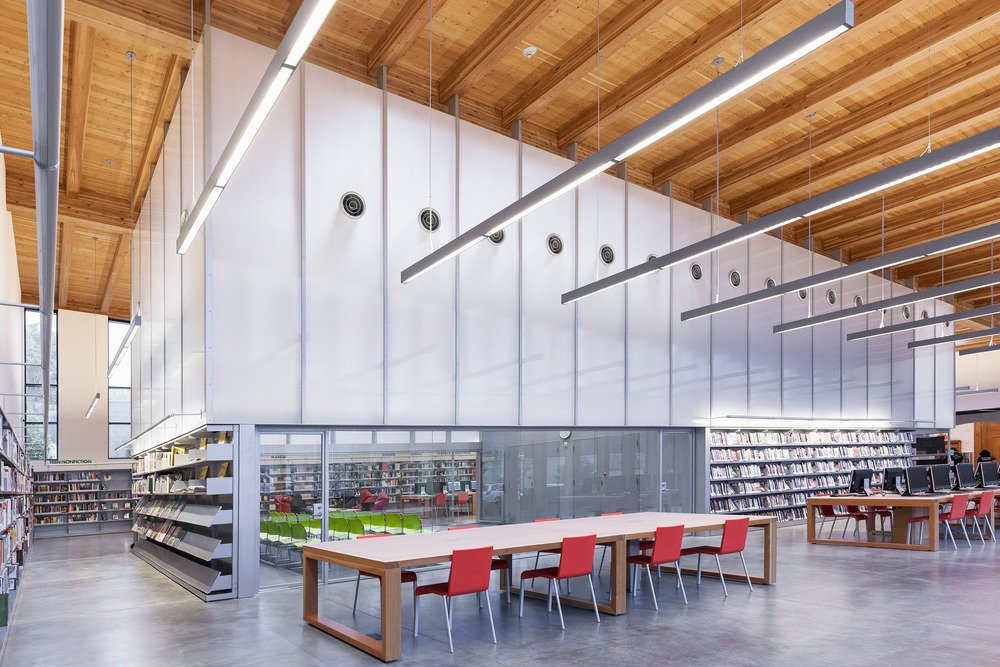 A 1909-era New York Public Library receives new life and bonus expansion.
Photo credit: Naho Kubota
New York, United States
Re-conceived and enlarged by Andrew Berman Architect this turn of the century book holding establishment in Stapleton, Staten Island was originally a single room Carnegie branch library. Designed by Carrere and Hastings in 1909, the space had been serving the community for over 100 years.
As part of the library expansion an empty adjacent lot was allocated for a 7,000 square foot addition to create a new library of 12,000 sq.ft. to better serve the community's expanding needs.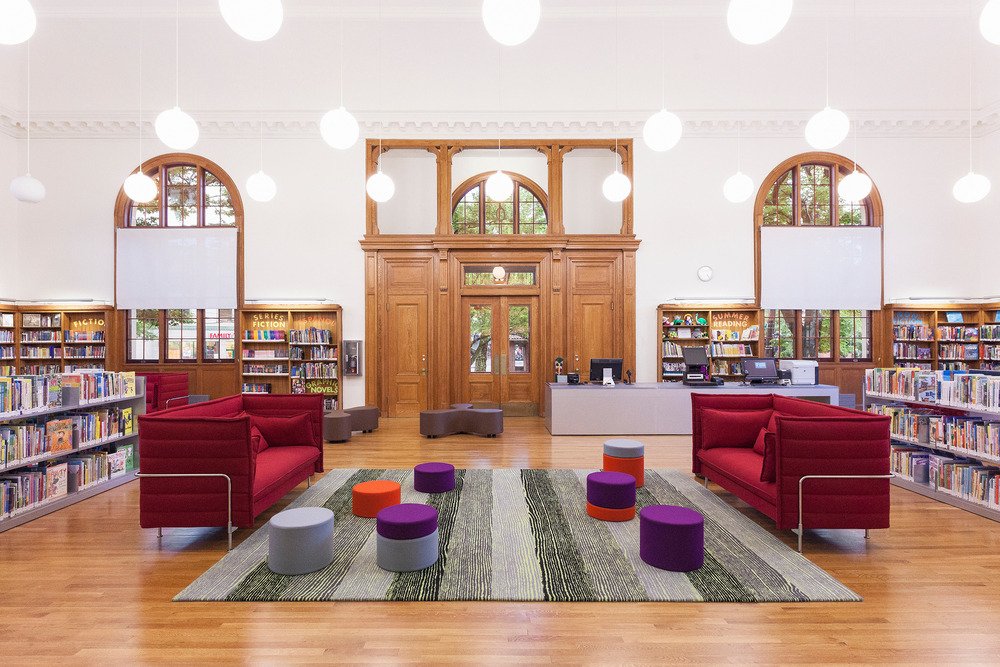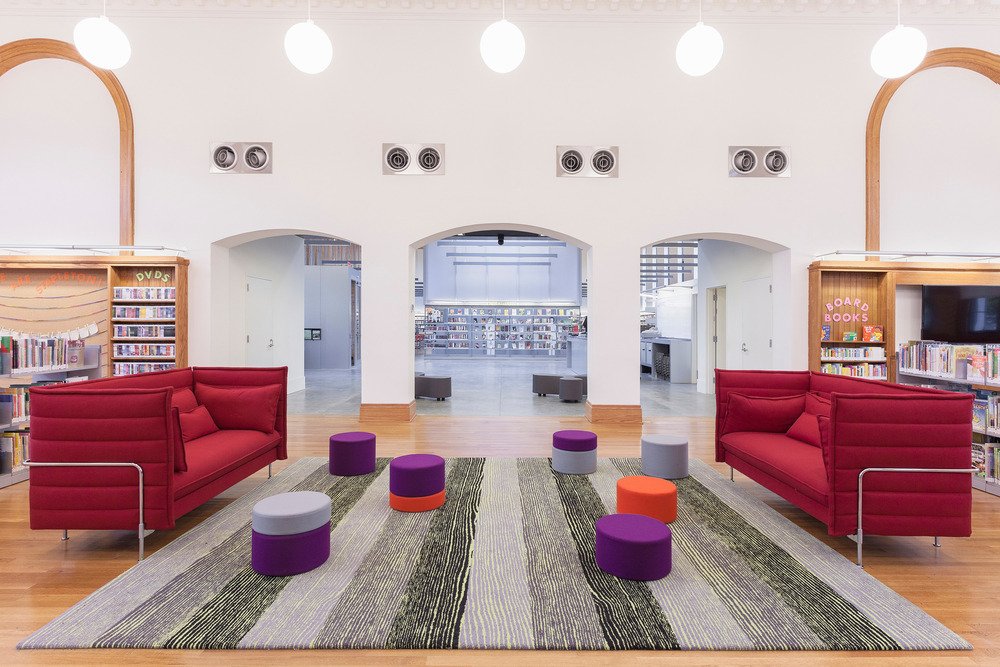 From the press release;
The new library was intended above all to be an inviting, open, and accessible public space for the community. The new library had to be on a single level, stitch new building to old, and be handicapped accessible. An open plan, easily monitored by staff, that provided strategic spatial separations between children's areas, teen area, and adult area was desired.
Working with the sloping grade of the land, the new building was sited such that a new street entrance could be accessed from grade, without steps. Teen and adult reading and research areas are located in the new building, separated by a transparent community room. The original Carnegie Library, which is immediately accessed off the new entry, was restored true to its original design, and is now the children's reading room. The structurally glazed facade invites the public and supplies natural light. The exposed wood structure provides a sense of rhythm, scale and material richness unexpected in contemporary public buildings. A radiant heating system efficiently warms the polished concrete floors.
The library is the digital hub and resource for the neighborhood, providing Wi-Fi and computer terminals for students and residents. While information is increasingly available and distributed in a digital format, the architect sought in this building to assert the enduring relevance and primacy of the book. As such all walls are lined with bookshelves, putting the entire collection of the library within view, and within reach, of all its patrons.
The Facts
Location: Staten Island, New York
Area: 12,000 sq ft
Client: New York Public Library
Structural Engineer: Gilsanz Murray Steficek LLP
MEP Engineer: IP Group Engineer
Lighting Consultant: Cline Bettridge Bernstein Lighting Design
Landscape Architect: Wallace, Roberts & Todd
General Contractor: Plaza Construction
Photo Credit: Naho Kubota
Awards:
Library Building Award, AIA/ALA, 2017
Wood Design Award, 2015
IALD Lighting Design Award, 2015
Award of Merit, AIA New York Chapter, 2014
NYPL Neighborhood Library Award, 2014
Award of Excellence, AIA New York State, 2013
Lucy G. Moses Preservation Award, 2013
Institutional Architecture, Institutional Interior Design
Source. V2com