James Whitaker's Joshua Tree Residence to erupt shipping containers into the California desert
Images + renderings courtesy Whitaker Studio
Earlier this year James Whitaker was in LA visiting with friends. With time to spare from LaLa Land, James and Co decided on a roadtrip to visit a client's plot out in California's Joshua Tree region. Standing there among the roasting sun, arid landscape and jutting rocks, one of the friends said, "you know what would look great here?", before opening her laptop to show a picture she'd previously seen on the internet. "That picture, as it turns out, was an office concept I'd designed several years ago but had never been built," notes UK located Whitaker, "which lead to a conversation with the client the next time he was in London."
Like some Superman inspired crystal structure expanding out of the desert or exploding phosphorous shipping bomb, this photo-realistic rendered site is comprised of bone white shipping containers exploding from a rock-populated site onto the California desert. The house, if we can call it that, is a chaotic yet carefully merged art-piece/residence that will span a wash on a 90-acre Joshua Tree mountain site where storm-water has created a small gully in the landscape.
"The client, a Hollywood producer with a background in nurturing creative projects into fruition," says Whitaker, "was in many ways the dream collaborator!"
With a 200 m2 exoskeleton formed from the shipping containers, the desert-based residence features three ensuite bedrooms with sliding privacy partitions, a minimalist kitchen and a living room space that acts as the center hub. Each container is orientated to maximize views across the landscape or to use the topography to provide privacy, depending on their individual use. The garage is roofed with solar panels to provide power for the house.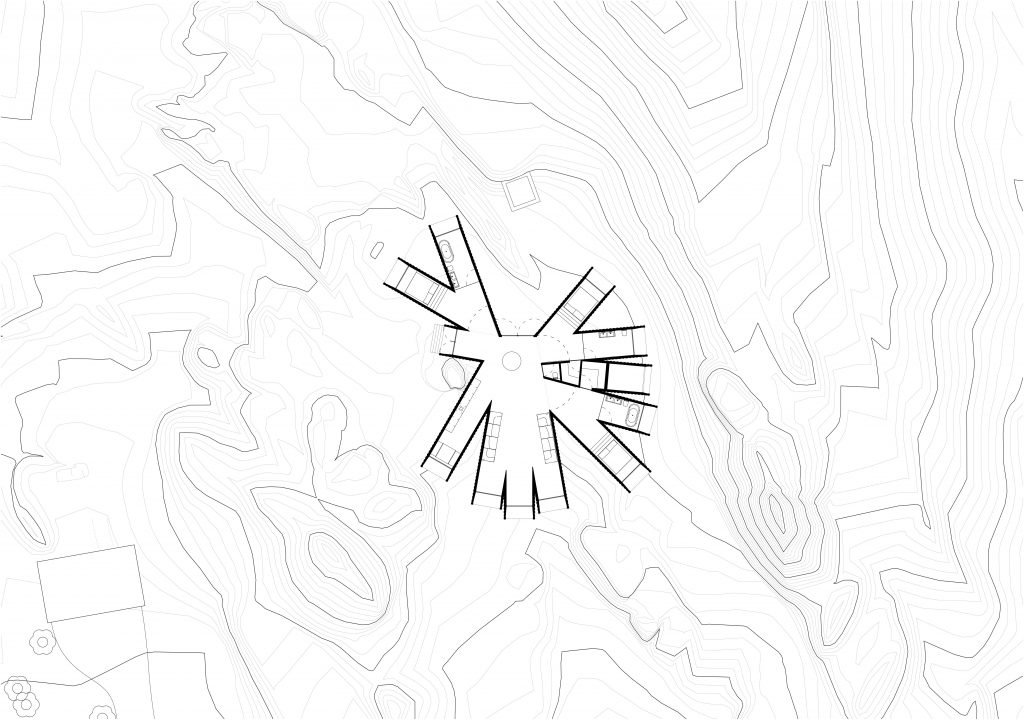 The unbuilt German office building will be exhibited at the National Maritime Museum of Australia from October. According to Albert Taylor at AKT II was been good enough to provide structural input during concept development.
Photography of the model of Hechingen Studio, photographed by Andrew Frolows/National Maritime Museum of Australia.
Model by Make Models, Marrickville, New South Wales