Stylishly well versed & premium package skinned, Lincoln's Corsair ups the mid-sized SUV game.
Words. Angus MacKenzie
Photos. Angus MacKenzie + Lincoln Canada
Using the newly minted Ford Escape as a base structure, the all new 2020 Lincoln Corsair jumps in to the brand's bullpen as its only entry-level ride. Replacing the outgoing MKC the Corsair maintains the marque's branding mandate with a smaller, tighter package and $40k price point.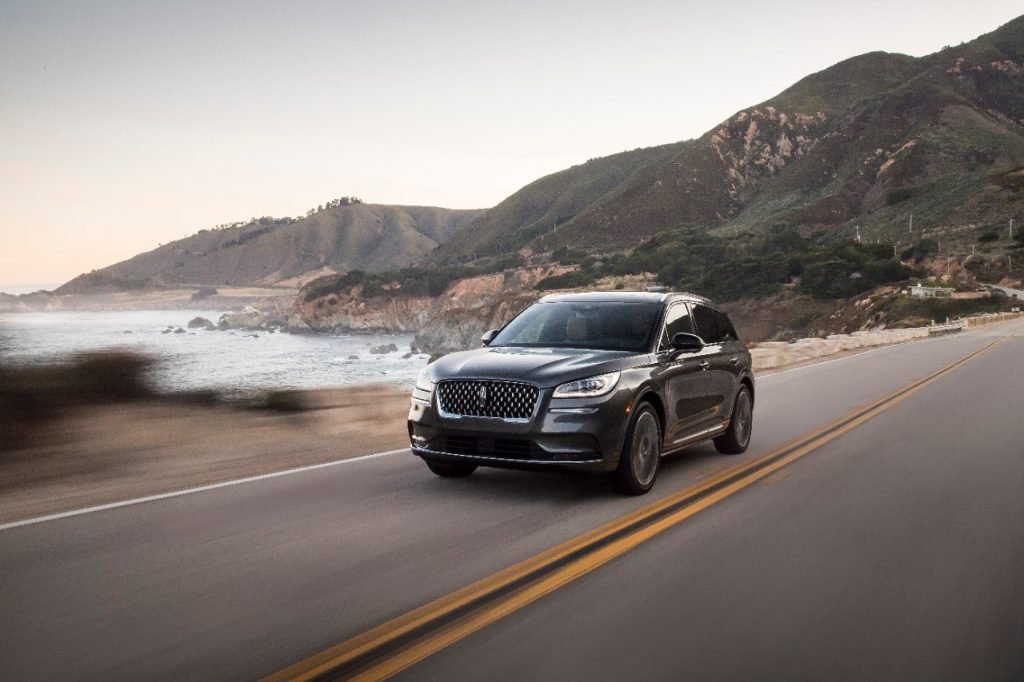 Corsair consumers are given the choice of a standard 2.0-liter turbocharged 4-banger, good for 250 horsepower / 280 ft. lbs. of torque or a 2.3 liter turbo good for 295 hp and 310 ft.-lbs. of torque. Our Reserve model, equipped with the bigger motor, allows the Corsair to move from 0-96 kph in 6.7 seconds or 0.6 of a second faster than the outgoing MKC.
Turbo lag is negligible as noted in previous motor reviews with fast spinup and power delivery. Upper end power starts to ween out but for the average driver these fringe performance elements should not be an issue.
Car & Driver has additional Corsair performance figures (because I can't drive and stopwatch simultaneously) such as: 0-160 kph in 17.3 seconds, mid-range passing time from 80 – 112 kph in 4.3 seconds, drag-strip 1/4 mile in 14.3 seconds at 150 kph and braking from 112 kph – 0 in 165 ft (50.3 m).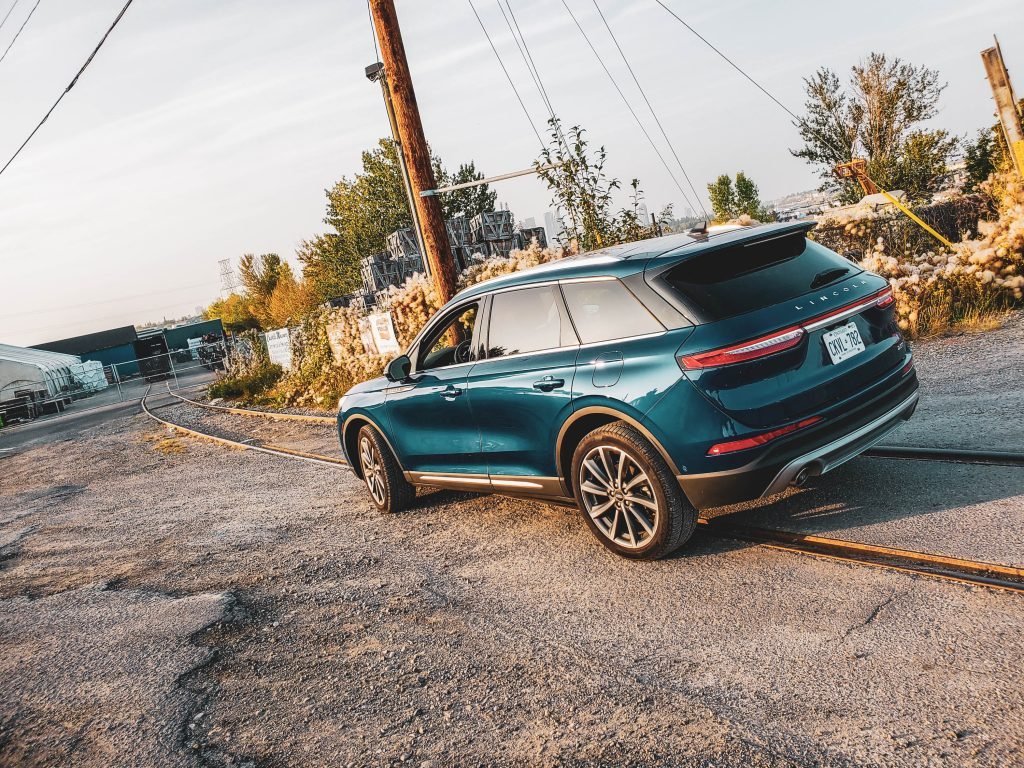 A new 8-speed auto-box fits right into the compact mashup providing good gearing across the driving range. Four drive modes are again standard fair for the Corsair: Normal, Excitable, Snowing again, Deep conditions and Safeway mode.
What helps make the Corsair standout from its competition, and predecessor is a newly minted design footprint. As with all Lincoln's quality, plush, hand-selected materials are standard kit for the 2020 Corsair. Fitment and sound dampening are top notch as to be expected as is the Revel hi-fi for blasting out those wayfinding directions.
The cabin is a bit tighter than its bigger brethren but still impressive for space and ergonomical related items. Rear seating provides additional passengers good visibility and enough legroom to stay comfy for miles/kilometres. Headroom the same.
Cargo space suffers slightly because of the reduced sizing but provides more than ample room for most inner city venturings or weekend to the cabin.
The 2020 Corsair has an 8.0 inch touchscreen running Lincoln's Sync 3 infotainment system is standard, with a 12.3 inch digital gauge cluster as optional. Our Reserve changes out the 10-speaker stereo system for a 14-speaker Revel setup and adds SiriusXM satellite radio with real-time traffic and weather updates.
Watch for the new Corsair Grand Touring Hybrid available very very soon.
Pricing for the new 2020 Lincoln Corsair starts at $44,700 in Standard 2.0 L trim. The Reserve model comes in at $50,500 CAD
Source. Lincoln Canada