Exploring Ford's 2019 Explorer in Platinum form
Photos / words. Angus MacKenzie.
Exploring the inner workings of Ford's ongoing Explorer series
Ford's highly recognizable SUV series includes a bevy of multi-tasking vehicles. Amongst those resides the now decade old Explorer. Pretty much a household name in the Ford family, the long standing SUV for 2019 retains much of its workhorse capabilities and looks.
On the outside the 2019 Ford Explorer is an SUV. No Louvre placements in Paris or art car exhibits at MOMA here. Utilitarian design with strong styling touches enhance the overall visual package.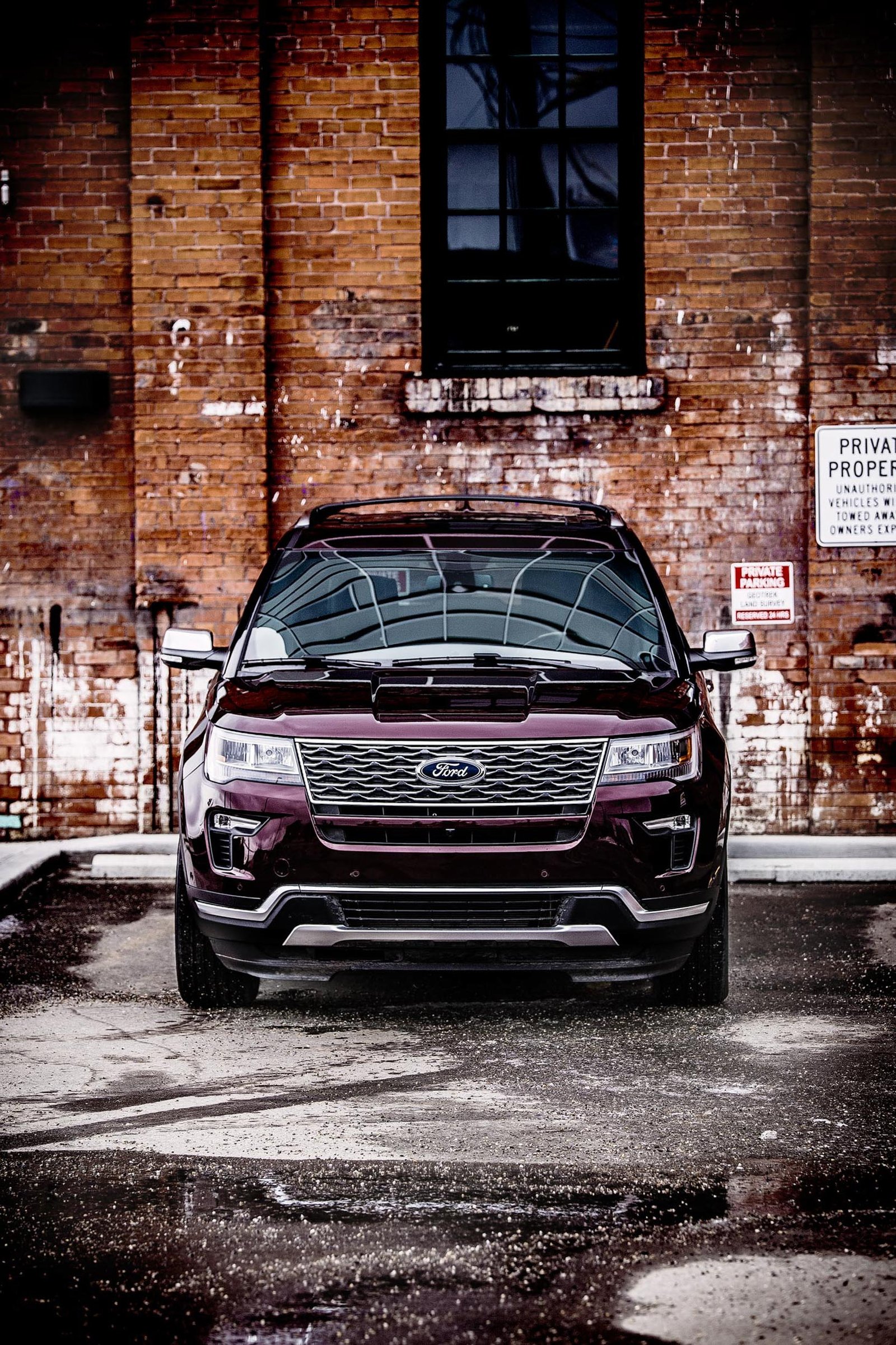 On profile the iconic raking forward C-pillar helps break up the big visual massing. And if you look at the Explorer gallery on Ford's website you'll notice most shots use the slimming 3/4 angle to visually lighten up the body. It works just like when photographing larger people…pivot them 1/2 turn to give a slimming effect.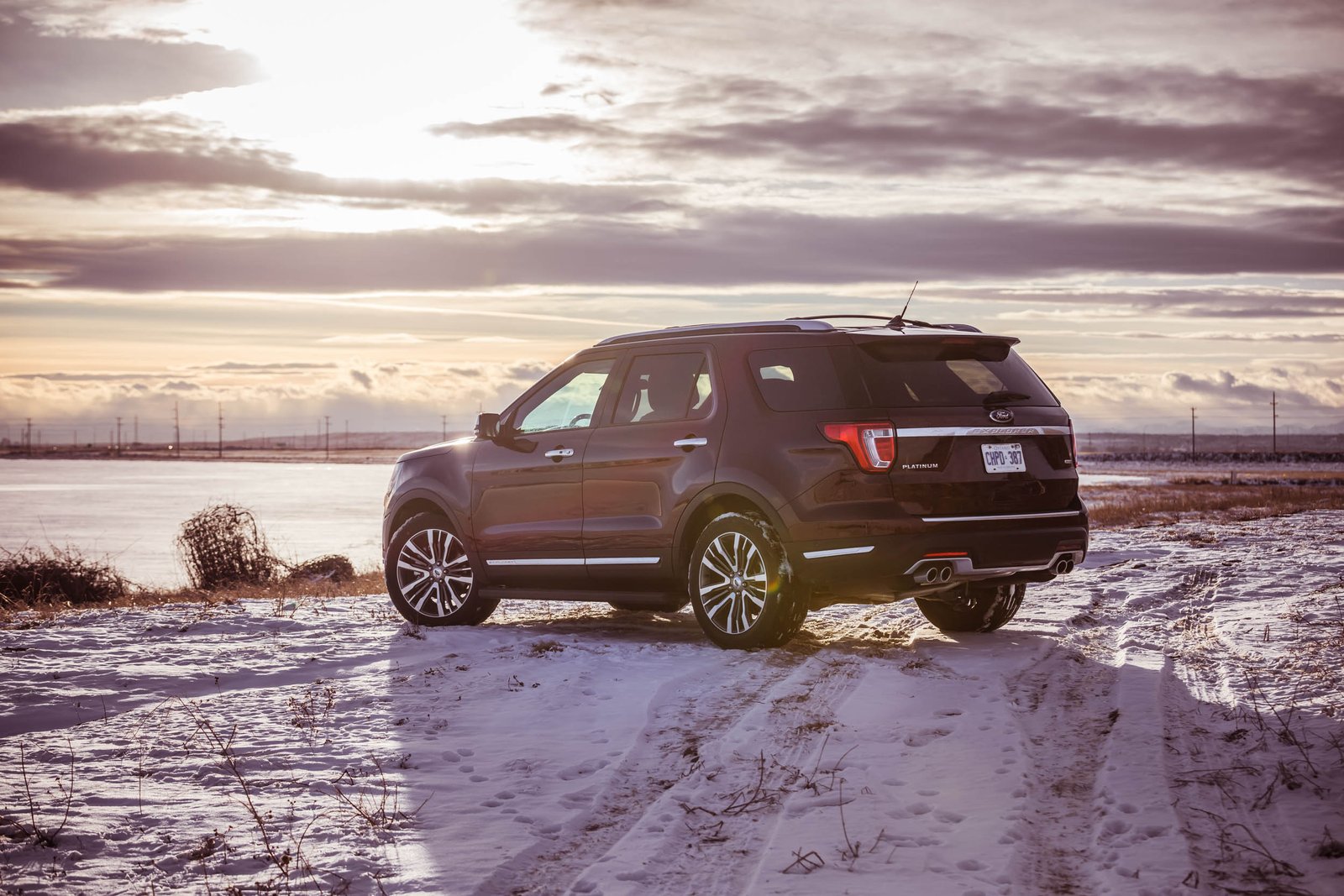 Under the hood the 2019 Explorer Platinum edition gets the go-fast 3.5 litre twin-turbo EcoBoost V6. Good for 365 hp and 350 ft.lb. of torque at 3500 rpm the V6, as previously noted, is one of my favourite powerplants in the industry. Used in various forms from the Lincoln Continental to this wee beasty to a highly modified form in the Ford GT, this V6 continues to impress with quick spooling turbos, a usable power band for most consumer types and a lighter package for better handling.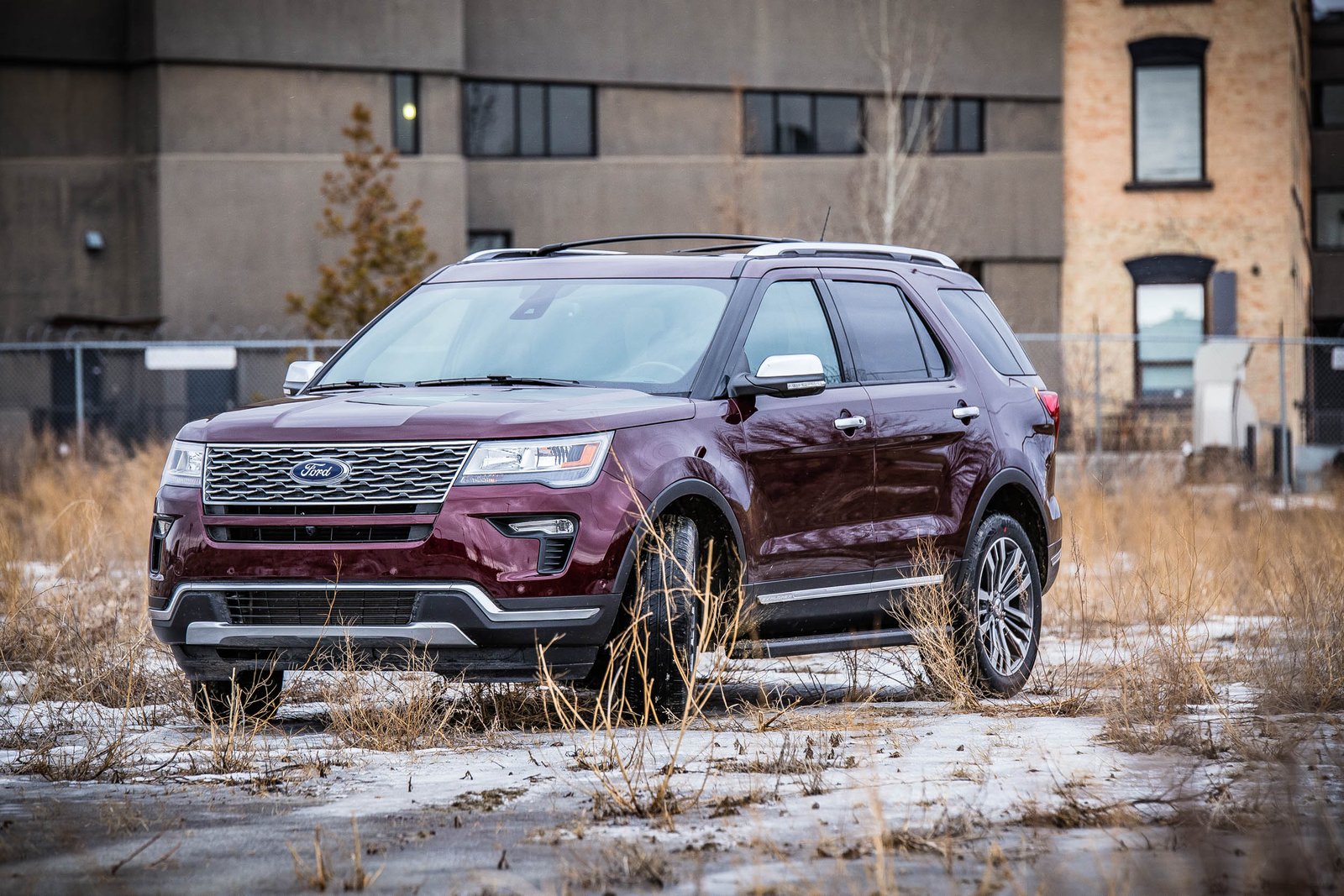 Reporting mileage figures of 15.2L/100km city and 10.9 highway, the Explorer isn't going to save any pandas anytime soon. And walk all over the turbos like a fat kid on those Smarties and you'll see those figures grow even higher. But this is not an econobox and no one is going to pretend otherwise.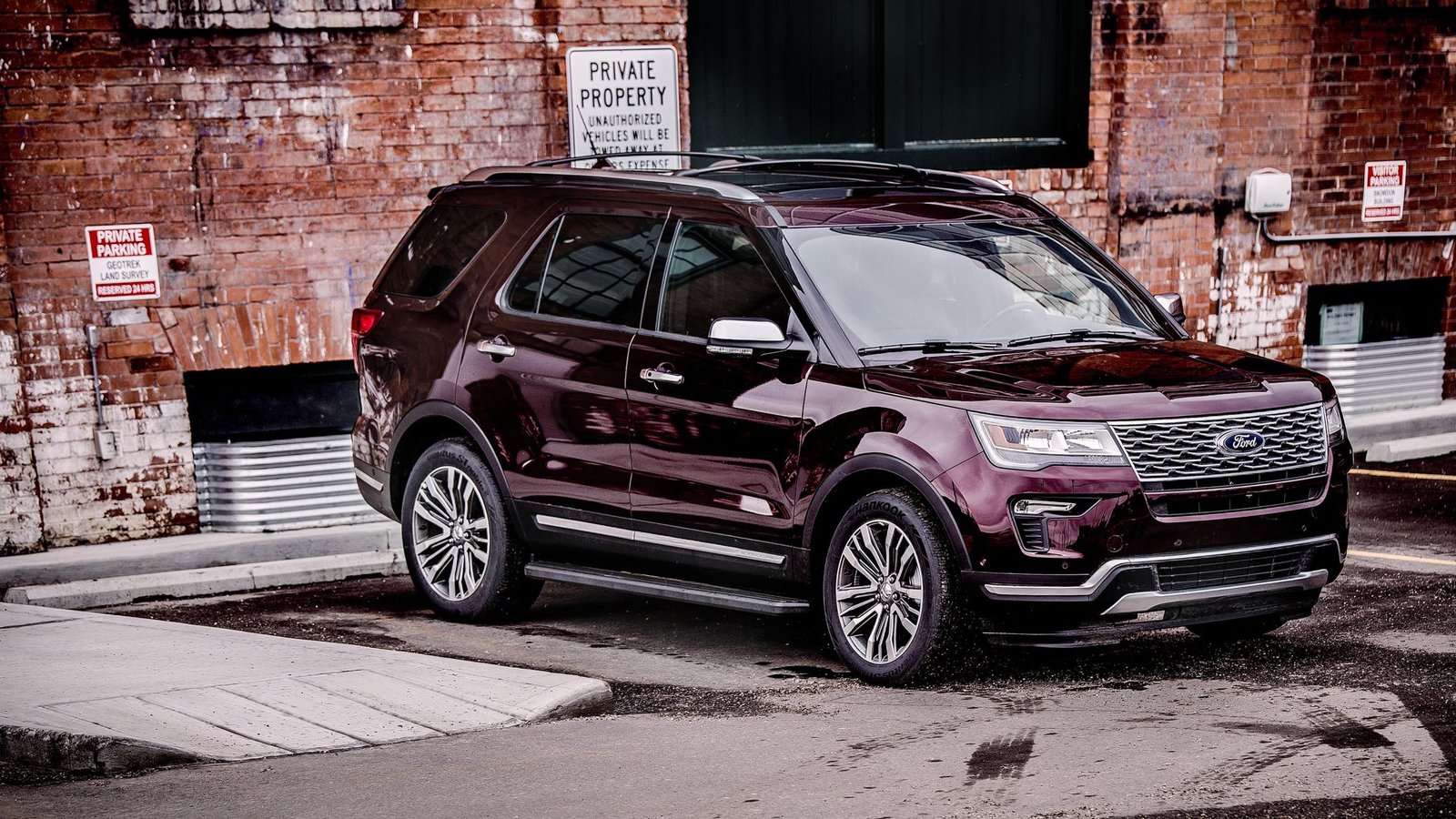 Toodling on the scales at 2022 kg (4057 lb) the 2019 Explorer weighs as much as it looks it weighs. No surprise there. However it is relatively nimble and confident given it's height and size.

Big binders and appropriate rated dampers keep things in check while the technical underpinnings like this stuff: Electronic Power Assist Steering (EPAS), Hill Descent Control™, Hill start assist, Independent front and rear suspension systems, Intelligent 4WD , Terrain Management System™  and Trailer sway control ensure things stay in check.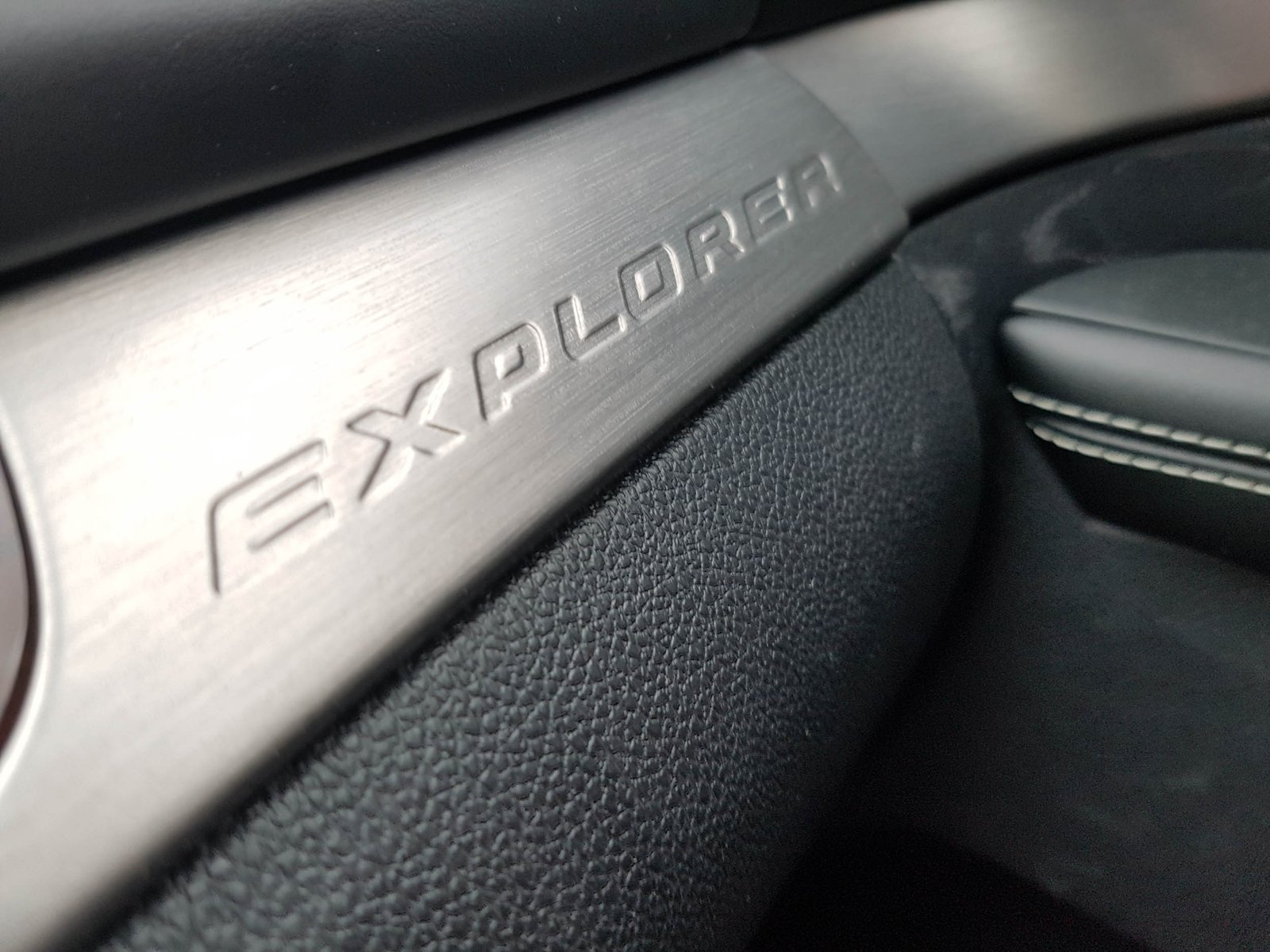 At $65,000 the Platinum's interior treatment is up there on the fancy pants decor scale. Wood inserts, leathers, shiny things mixed with matte finished things keep the feel welcoming but functional. Storage space in this thing is U-Haul-tastic.  Ford rates storage capacity at 81.7 cubic feet behind the first row. Giving owners enough room for 81.7 pairs of sensible footwear.
The big panorama sunroof is most helpful in bring natural light into an otherwise dark space. Flappy paddles, always a welcome addition, let's you blip up and down through the 6-speed gearbox without removing hands from the heated steering wheel. Visibility isn't the Explorer's strong suit but it's good given the wagon's size.

Driving impressions. Liked the solidness of the Explorer compared to some smaller SUVs. On rougher terrain and less than ideal road conditions it felt secure and capable. About town it rides like an SUV with decent cornering abilities and stopping forces of nature. The V6 is good for reasonable offroad excursions thanks to the awd system and decent torque specs.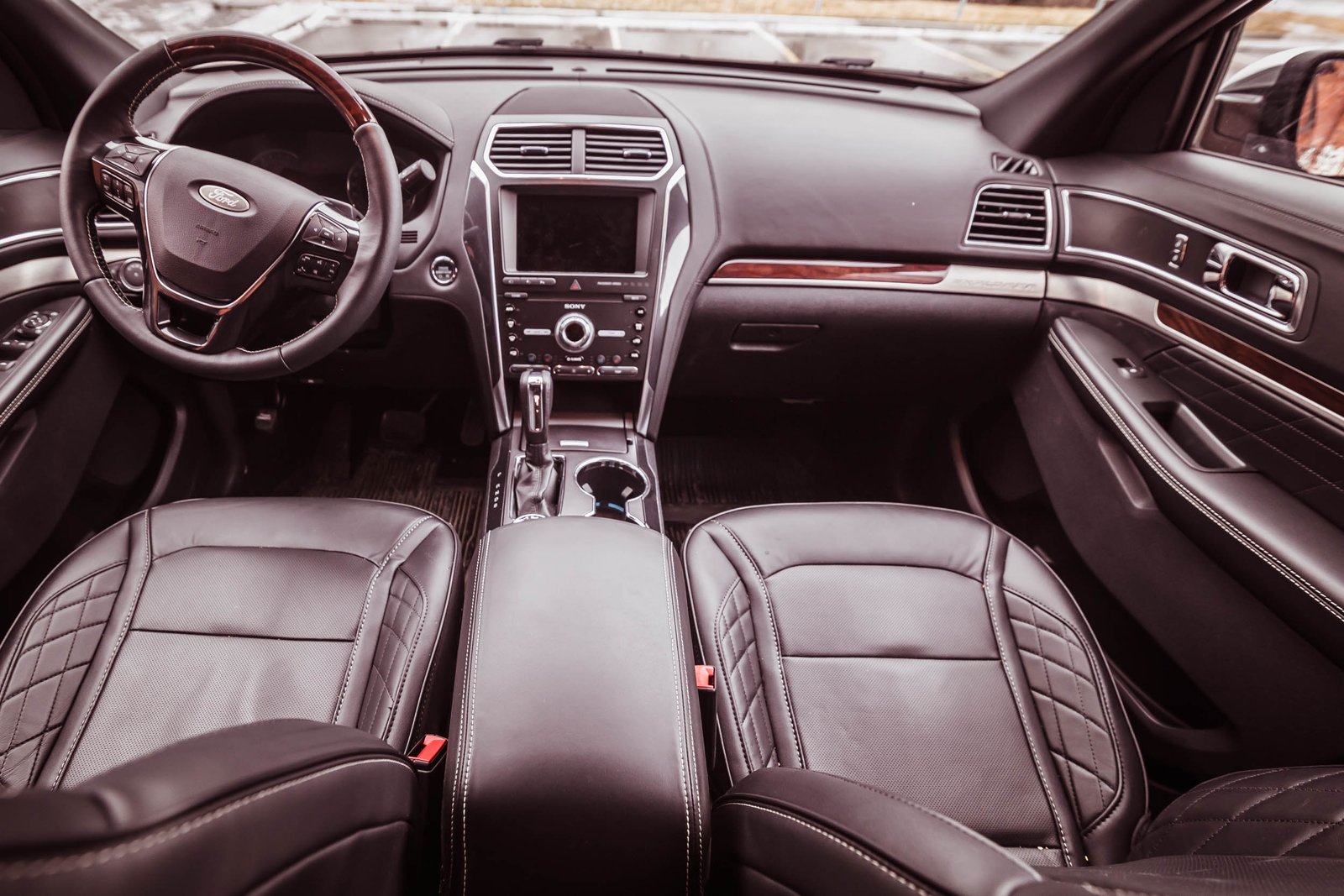 There's talk of phasing out the Explorer within the next few years in exchange for something like a new Explorer but with a different name. Like Kevin. Or they could keep it and continue to improve on one of the marque's most recognized models.
Source. Ford Canada