2017 GMC ACADIA DENALI AWD review unt photos
Words & Photos. Angus MacKenzie
Back those many months ago when snow graced our great country, I drove an SUV. Not just any SUV, but a glorious piece of General Motor Company'd burgundyness. Powered to go forward by GM's 3.6L V6 and accompanying DOHC and W/VVT the 2017 Acadia Denali AWD performed most excellently in the snow as I recall. The variably valved V6, good for 310 hp and 271 lb.ft of the torques, remains a solid power option for a vehicle of this size and consumer class.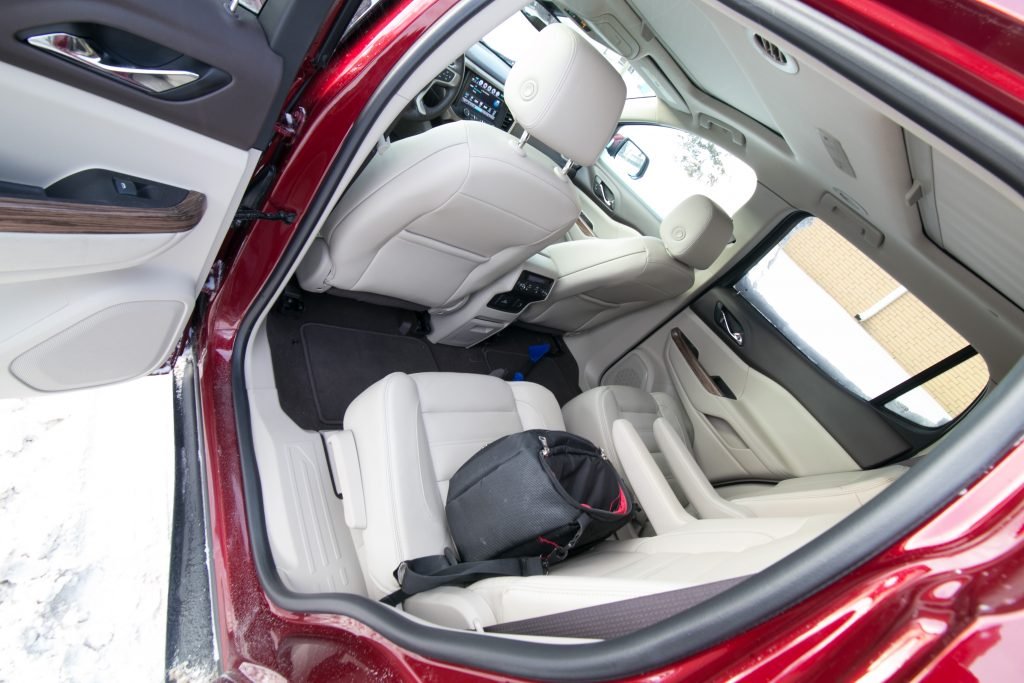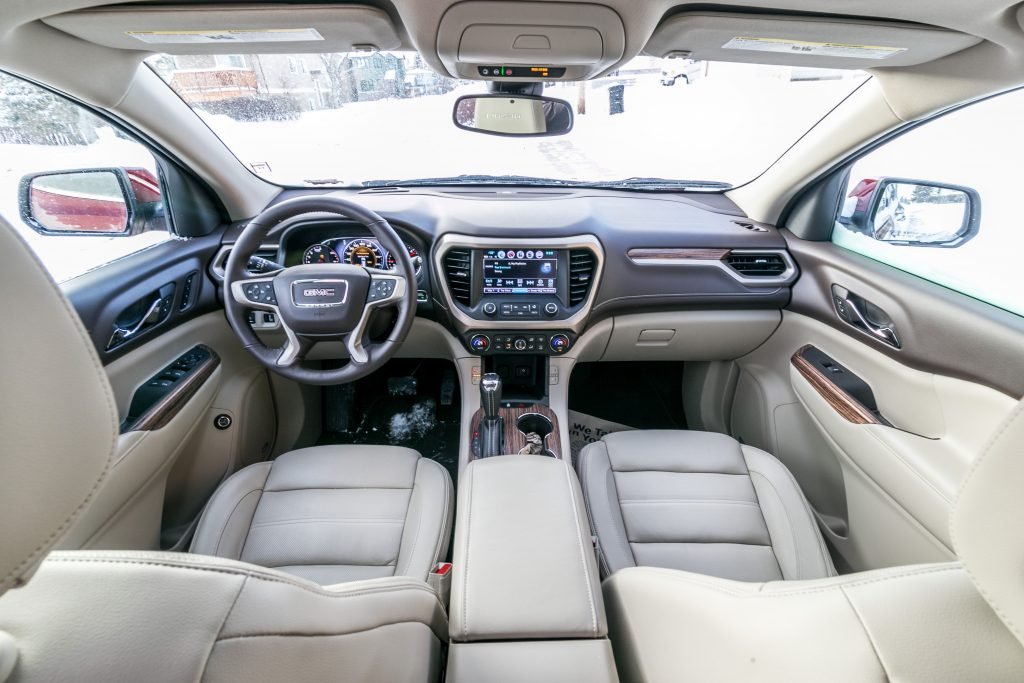 The 6-speed autobox shifted up and down like a transmission should. Tranny drive modes include 2-wheel drive w/AWD disconnected, AWD, Sport, Off-Road and Trailer/Towing modes. Gearing characteristics and tractional abilities varied accordingly. In Sport things tighten up as per sport usual. In AWD the Acadia was a bit of a plower upon initial throttle input on slippery bits but consistently proved grippy and surely footed on ice and snow.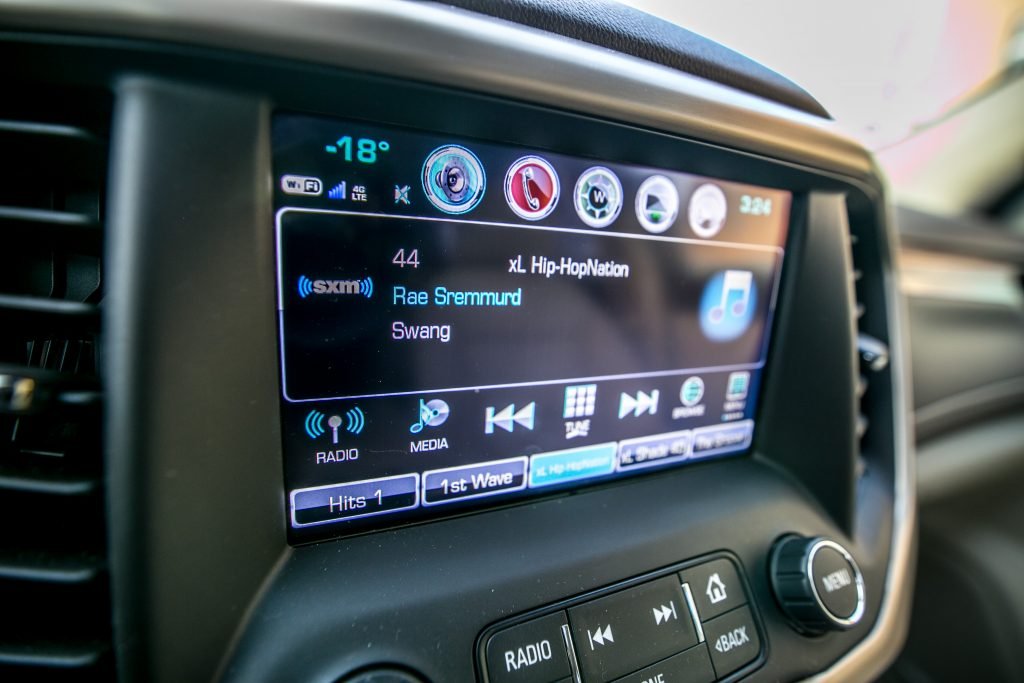 Smaller than last year's model, the 2017 tips the scales 318 kg lighter (1794 kg) than its predecessor. I didn't drive last year's version but the internet tells me it's faster. Seemed fast enough to get me new Wubs from here to Tims in adequate fashion. Mid-range and low end power were right spiffy while ride and suspension duties showed themselves to be right jolly mix of smooth yet confident. The optional "Continuously Variable Real-Time Damping Suspension" or CVRTDS for short, at $1400 proved itself to be a nicely variable add-on with continuous dampings of the pants in real time.
Interior accoutrement remains solid and of upstanding quality for a $62,500 CAD vehicle. The dual-skyscaper dual panel sunroof allowed for ample doses of Vit D to saturate the cabin during those oh so bloody cold/dark days of winter. And whereas my 71 Alfa GTV does not have heated seats, the Acadia does/did. Progress. Seating, visibility and overall interior comfort…nicely done what what. The optional BOSE sound system meant CJSW 90.9 aurated into the cabin brilliantly, at night and in the day!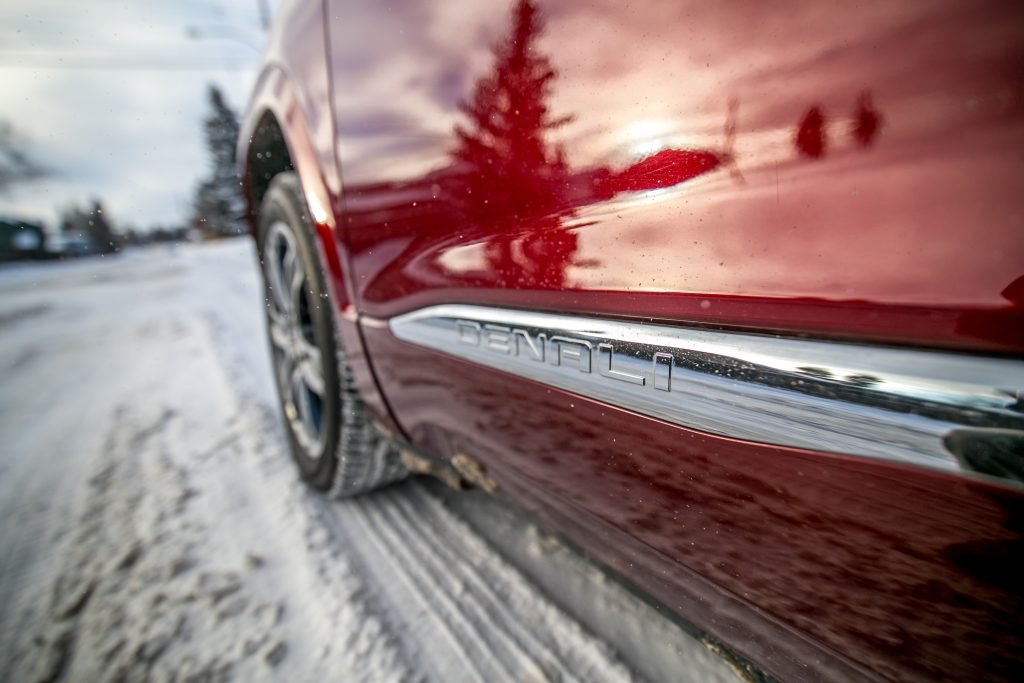 Much to my gladness, the 2017 Acadia looks nothing like a 1978 Acadian (aka. Pontiac Chevette). Which I had for some reason made the incorrect design assumption early on in the game. Bigger than a crossover, but smaller than my neighbour, the newly styled Acadia sports a blacked out D-pillar which works to lighten the profile massing. A subtle nose slant leads into the only bit of chrome overplay in the form of the GMC grille-work. Minimal bevel-embossed fenders with a hint of punchiness adorn the fore and aft panels. Proportions overall and stylistic execution have been pulled rather well in comparison to models only a few years old.
Seats fold down as per always allowing for ample storage of dogs, cats, babies, strollers, diapers, more babies, 4 goats, Pete's golf clubs, random boxes of magazines, photo gear, etc.
Overall, I give 2017 Acadia 8.25/10. Price point of $62k seems bit Sunterra salmon to me.