2018 Ford Fusion Energi Platinum wants to save you serious bitcoin at the pumps
As gas floats about the $1.30 litre mark ($1.50 Shell 91) commuter people are starting to reconsider some of their larger vehicle choices. Ford's hybridized Fusion Energi is one of those hybrid alternatives worth contemplating over an $80 fill.
Decked out in a shiny-when-wet bluey colour scheme, our 2018 Fusion Energi in Platinum trim featured pretty bits like 225/50R17 BSW rubbers, an eCVT transmission (which I'm not a fan of), racey aluminium pedals and 10-way power driver and passenger seats.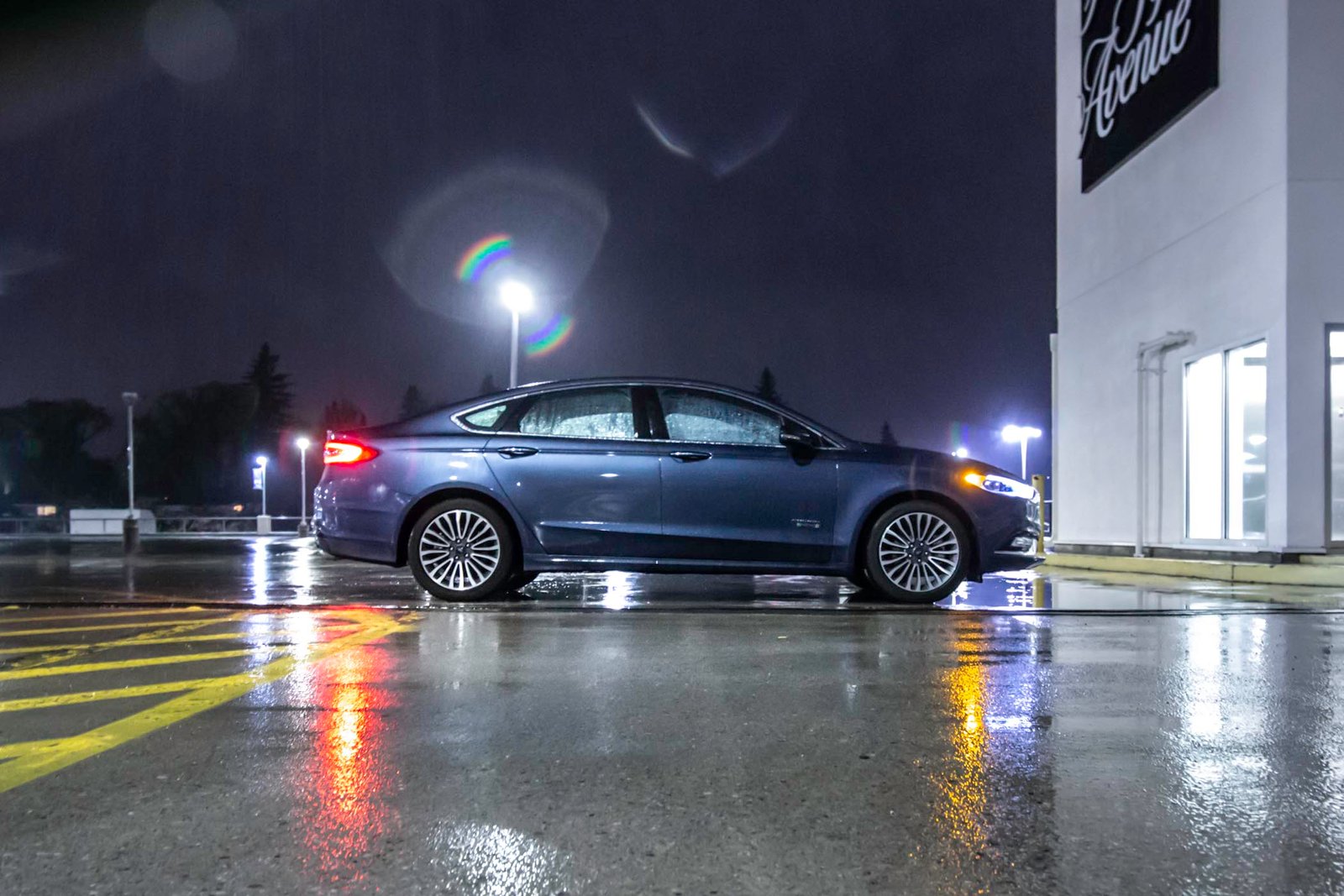 Pairing up a 2.0L iVCT Atkinson-cycle I-4 engine with a 7.6 kWh lithium battery powering an electric motor gives the Energi output of 188 total system horsepower, but can be boosted to 195 hp for short bursts. Running electric alone, the car can make it 34 km with an decent top speed of 136 kph. Those crazy kids driving in from various suburban areas will find the 2.4/5.6L/100 km mileage figure to be rather pleasing in the debit card.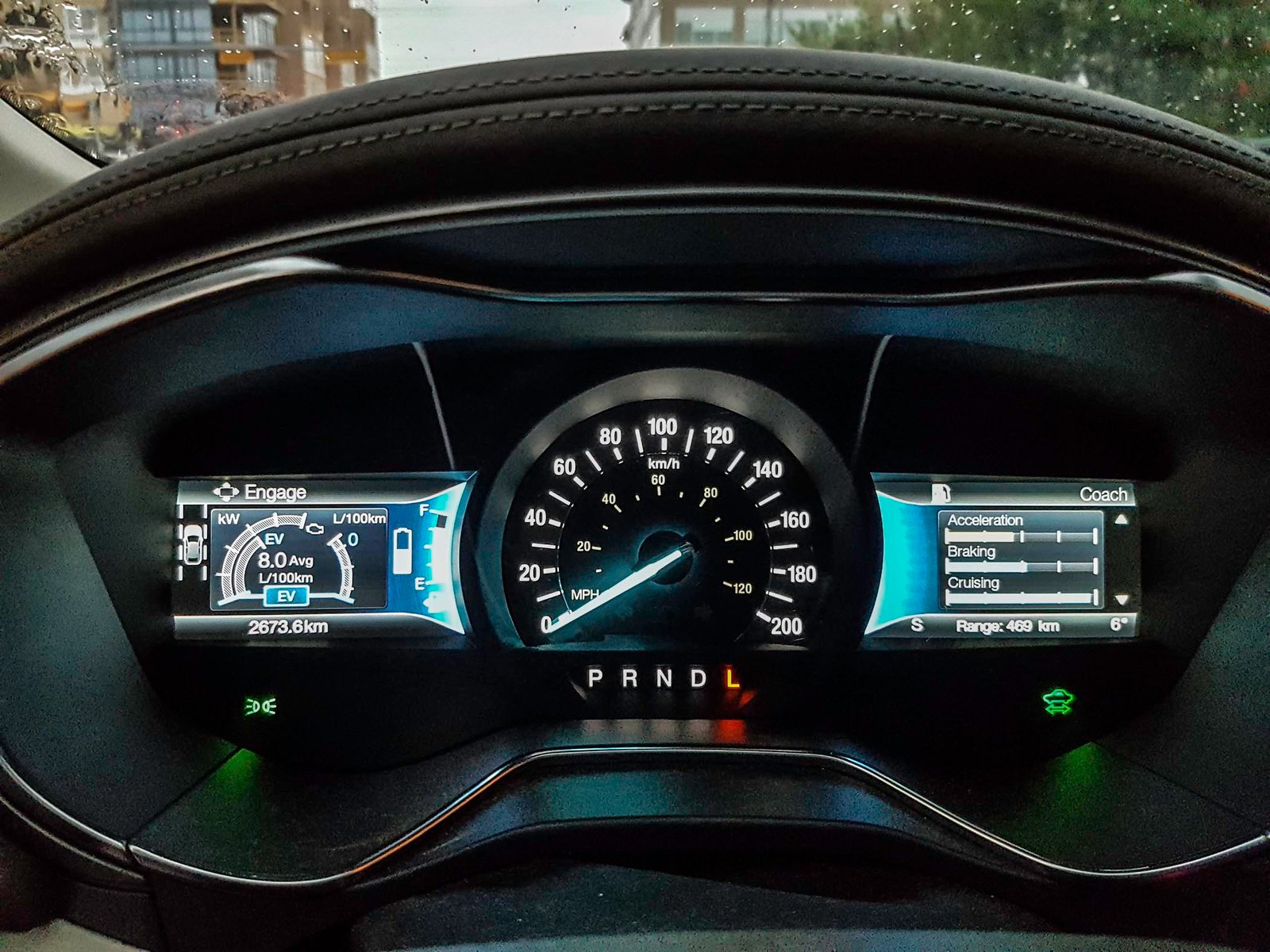 Ford uses what they call SmartGauge™ with EcoGuide. The idea is to coach you into becoming a more panda-saving efficient human being. The system provides real-time driving feedback so when you're being a good boy, the right side of the display grows leaves and vines. Similar what Car2Go used to have in the original crappy poopy shit Smartcars. I'm sure some buyers will be most entertained/validated by the leaves they're helping to grow in some rainforest, somewhere.
The system also lets owners track powertrain stuff like the hybrid drive, electric drive, gas engine, and receive instant and average fuel consumption data.
Driving the Energi is pleasant and gets you to chosen destinations as commanded. Response and output with the mixed power supply I found to be adequate. I was mistakenly expecting Tesla Model S 90d acceleration whereas I should've thought Prius. I wouldn't say it's an exciting car but rather a competent hybridized ride with a good ride, handling and feel. Which given the unexplained rise in fuel is not such a bad thing.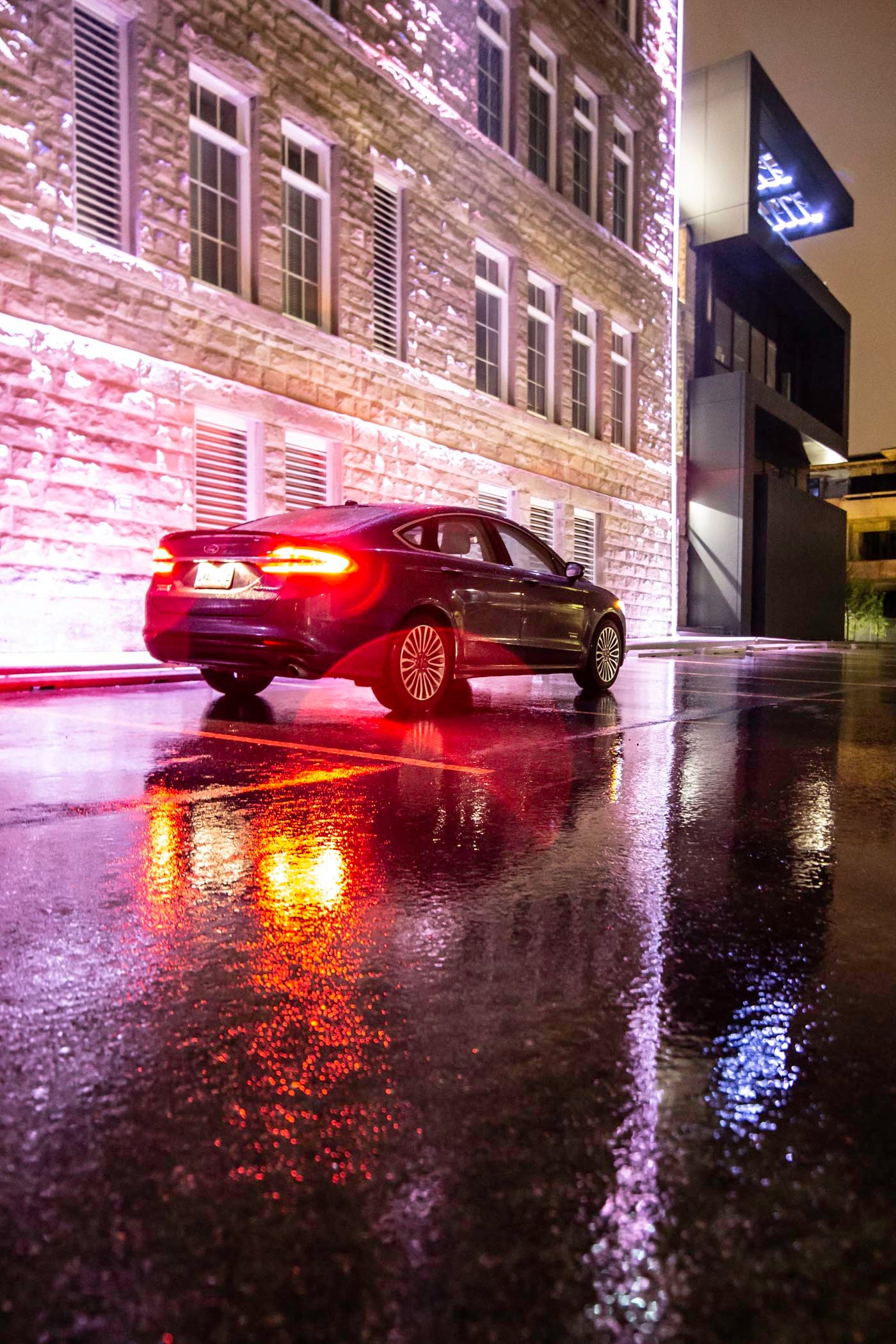 The Fusion's interior surprises. Deep white leather faux-stitched door panels (think their faux) stand out nicely in the upper trim level. The big moonroof does an excellent job allowing in the natural light to saturate passengers. The shifty knob thing I dislike. I like either paddly shifters, manual or tiptronic shift capabilities. But in a hybrid I guess it's perhaps a better option. The trunk loses serious storage space because of the lithium battery pack. But such is the price of success.
Aston Martin's nose graces the Energi's forward facade. Not sure how they managed such a blatant nose steal, but it's there. For what's supposed to be just a panda-saving hybrid, the Fusion gets points for design across the nose, hoodline and 3/4 rear view. On profile you've got some clean fluid lines running from a slanty A-pillar, over a well-proportioned roofline and off a flying C-pillar to the trunk spoiler.
At $42,000 CAD for the Platinum edition the Energi ain't cheap. But with petrol showing no signs of letting up on the cash reserves, that sticker price might not look so bad in two years.
Pandas2018.
Source: Ford Canada