INFINITI Q80 INSPIRATION CONCEPT…live…in Calgary!
AUTOEROTIKA PHOTO SERIES: INFINITI Q80 INSPIRATION CONCEPT
MARCH 2015
Calgary's Auto Show may not be on par with Geneva or New York City or Tugaske or Craik's auto festivals, but this year, mixed in amongst the semis, SUVs and salooons was one of the nicest concept rides this side of Portage La Prairie.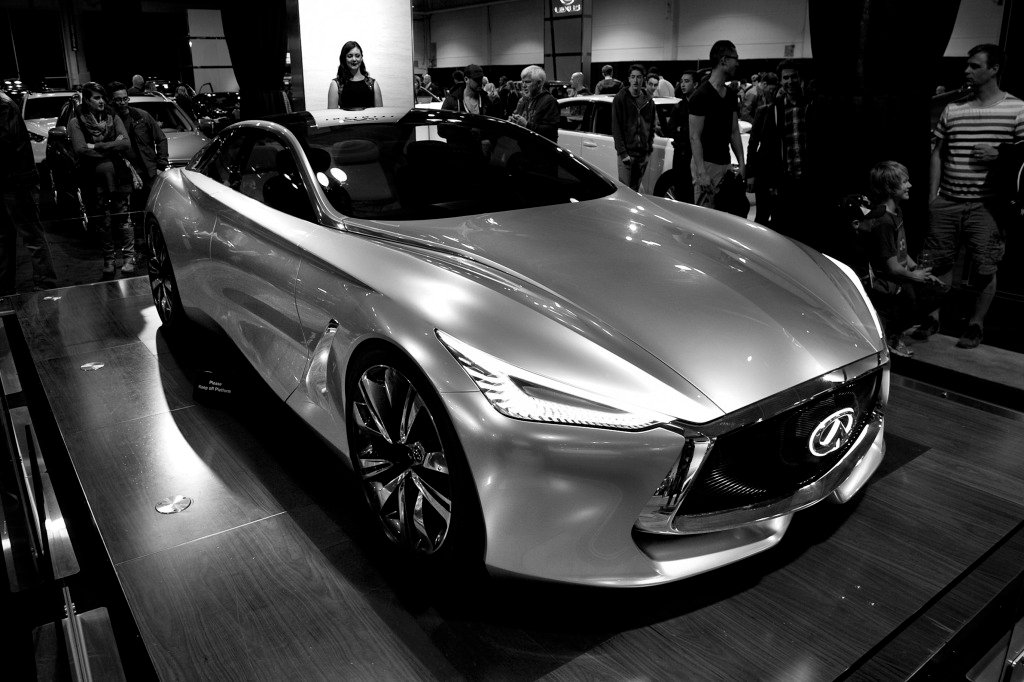 Infiniti's Q80 Inspiration Concept may have debuted in Paris last year but the sassy assed saloon from Nissan' fancier brother still impresses in person. Sporting design aspects from the Q50 Eau Rogue concept, the Q80 Inspiration's lines present as an exercise in aerodynamics.
Like molten metal through a wind tunnel the car's sinewy, athletic dynamic styling cues start at the narrowed, striated LED headlights and continue unimpeded over the rising forward haunches, along a shoulder ledge below the fast cabin, finishing up around the tapered rear window.
Although the car is concept there is chitter chatter about a production model down the road or adopting specific stylistic elementes into future designs.