Tesla's PowerWall & PowerPack are set to change the energy game!
Photos. Tesla / Words. Basel J Bahry
With Oasis playing "…and after all it's your Powerwall" in the background, Elon Musk tonight unveiled the latest in his evil plan for world energy domination – a home-based storage unit named Powerwall. Okay maybe only in my head did Oasis perform a slightly bastardized version of Wonderwall.
Similar in principle to a giant home-sized capacitor, the new Powerwall system was unveiled at an exclusive event in LA this evening. Designed for both home and businesses, the Powerwall is simple in its mandate – harness and store solar energy.
At 3 ft by ft x 6 inches deep, the Powerwall isn't small or discreet. Which is why locating in the garage is recommended. It can also be hidden in the wall but with the heat generation it might be best to keep in a well ventilated space, unlike my Xbox which BBQ'd its innards due to poor air movement.
One of the bigger problems for those using wind or solar energy is where to store excess power. Some storage systems exist but this is the first to address the issue on such a large scale and with a practical, reasonably priced solution.
According to Tesla the system can provide different benefits to customers:
Load shifting – The battery can provide financial savings to its owner by charging during low rate periods when demand for electricity is lower and discharging during more expensive rate periods when electricity demand is higher
Increasing self-consumption of solar power generation – The battery can store surplus solar energy not used at the time it is generated and use that energy later when the sun is not shining
Back-up power – Assures power in the event of an outage
Powerwall for residential application is available starting this summer in a 10 kWh version for US$3,500 or a cheaper 7 kWh for $3,000. According to Musk the system, connected to the internet for monitoring by Tesla, is designed to create 'smart microgrids'. These wee microgrids essentially allow users in sunnier locales to either run completely off the grid for a set period of time or used to recharge your Model S.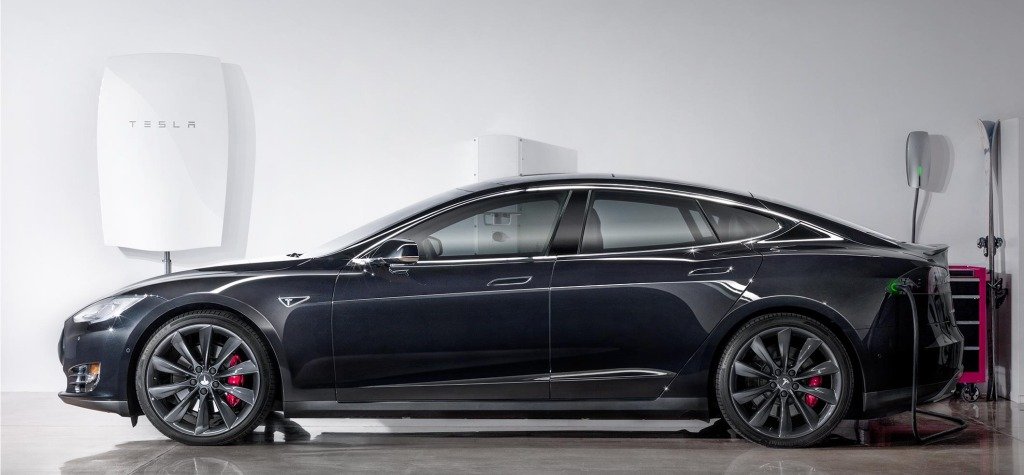 An industrial version of the system, masculinely named Powerpack, is premised as an "infinitely scalable system." Designed for larger businesses or industrial applications, Tesla's Powerpack is available in 100 kWh configurations, but can also be scaled or evolved up to 500 kWh setups. This Musk guy, he's got potential.
Working research versions have been in place for a year in both residential and business applications for a while now but this is the first Musk has announced for civilian procurement. Although select persons/organizations have had their hands on the system for a while. Production is slated to increase once Tesla's gigantor Gigafactory comes online.
Powerpack fanboys can start ordering their system later this year. Powerwall comes in a variety of different flavours including red and black and will be available for delivery this summer.
Source: Tesla
Powerwall specs:
Mounting: Wall Mounted Indoor/Outdoor
Inverter: Pairs with growing list of inverters
Energy: 7kWh or 10kWh
Continuous Power: 2kW
Peak Power: 3kW
Round Trip Efficiency: >92%
Operating Temperature Range: -20C (-4F) to 43C (110F)
Warranty: 10 years
Dimensions: H: 1300mm W: 860mm D:180mm